Welcome to Fairfax Floors, Inc.
We offer first quality flooring products and excellent service at budget-friendly prices. We have very high standards and will only provide you with safe flooring products and outstanding installation mechanics. Our number one priority is a quality, professional flooring installation and a completely satisfied customer.
We understand that flooring product selection and installation cost are important decisions, and we're happy to provide guidance to assist you with your next flooring project. Our courteous and knowledgeable staff looks forward to serving all your flooring needs. Call your locally owned and family-operated flooring experts for a FREE in-home estimate or come visit our Lakewood Ranch or Sarasota showroom today!
941-822-8596 Lakewood Ranch
941-342-1877 Sarasota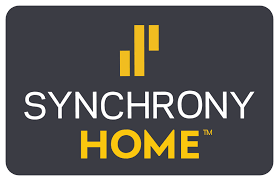 0% Interest Financing Available
Make Your Dream Floors a Reality
Visit our Lakewood Ranch Main Street showroom and see all of today's best waterproof, pet-proof, kid-proof flooring options.
Fairfax Floors invites you to visit one of our showrooms located in Lakewood Ranch or Sarasota to explore all of today's best flooring options. Whether you're looking for waterproof luxury vinyl or laminate, engineered hardwood, porcelain tile, or carpet, we have something to suit every taste and style. Come see our extensive selection of flooring samples or schedule your free in-home estimate and shop from home. We'll bring the samples to you.
We are here to help you make an informed decision and find the right product at the right price. Contact us today to learn more about our wide range of high-quality flooring options at unbeatable prices. Let Fairfax Floors help transform your space!